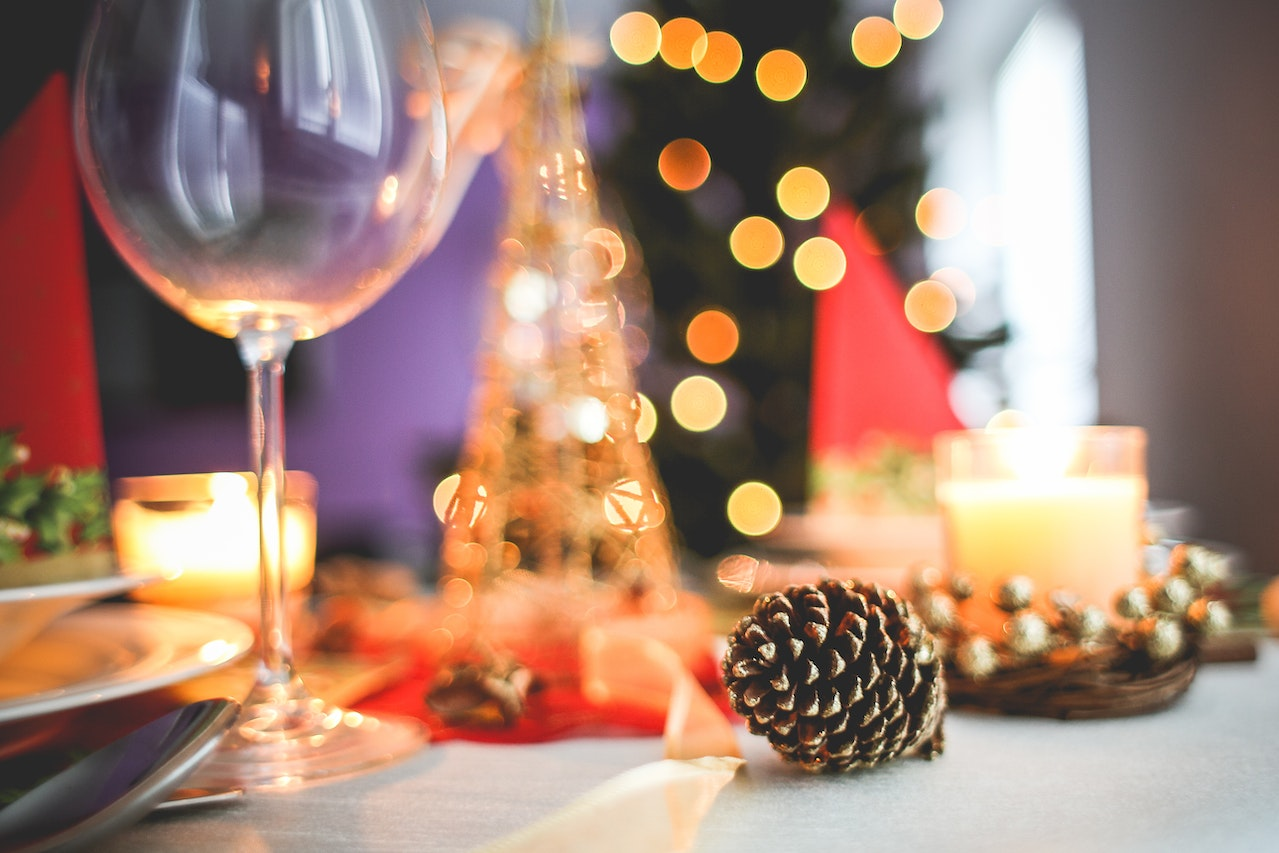 What are the most popular dinners for Christmas in the 2022 holiday season?
Christmas day is the time for gift-giving, traditional Christmas meals, and making special memories with family and friends. It's a time to kick back with a bottle of red wine and share delicious food with your guests.
As much as the holiday period is the perfect opportunity to relax and recuperate from the long year, Christmas day can be stressful. Finding the right dish to impress your family but also crafting a menu that keeps everyone happy shouldn't be a stressful experience, but with the added pressure of the holiday season, it can be.
So, we go back to old Christmas dinner habits, and pester our guests to bring a dish or two, but where's the fun in that? Your 2022 Christmas dinner should be fun to prepare, exciting for your guests, and something to talk about in the following year.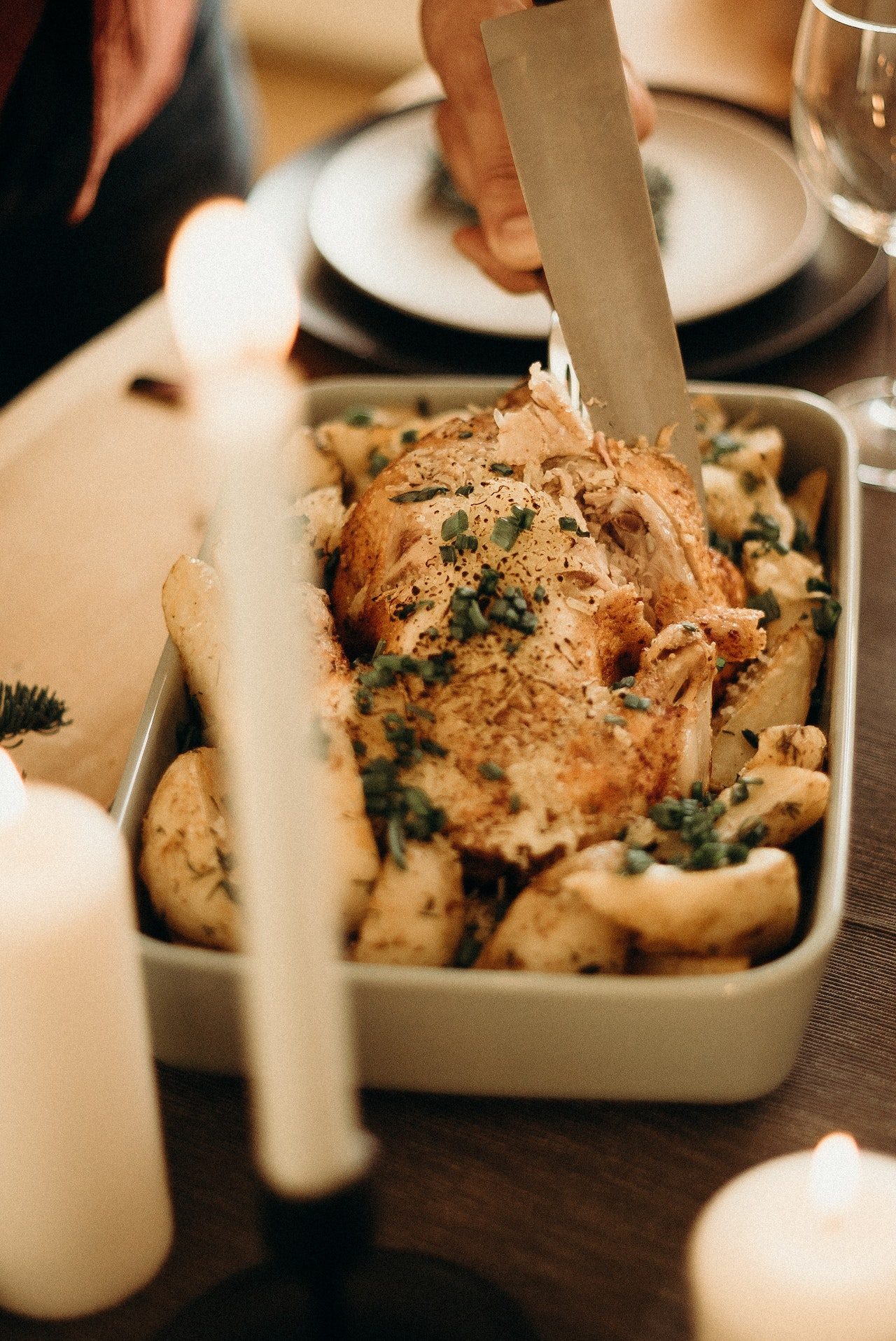 The staples of a traditional Christmas meal
A traditional Australian Christmas has always been early morning gift-giving, a large lunch with several roasted meats, gravy, cranberry sauce, a tantalising dessert, and a whole fridge load of leftovers.
You'll never go wrong sticking to the basics, like roast turkey with stuffing topped with gravy, or generously doused with cranberry sauce. Legs of ham are pre-ordered, pre-purchased, and pre-prepped in the freezer, often selling out months before the day even approaches. Simple sides; potato salad, roast potatoes and other vegetables, plenty of seafood - shrimp is a classic, and more salads than you can realistically pretend to enjoy.
When lunch is petering out, Mum brings out the dessert. A homemade trifle with a little too much booze, the Christmas pudding that Dad made and hung to cure months ago, topped with brandy custard, or pavlova - an Australian (or New Zealand) classic.
Everyone drinks their beverage of choice, with some espousing their controversial views on the best way to enjoy eggnog.
Traditionally, Christmas is rarely about the most fanciful food, or who made the dessert. It's about spending time with those we love most, and seeing family members that you don't visit as often as you should.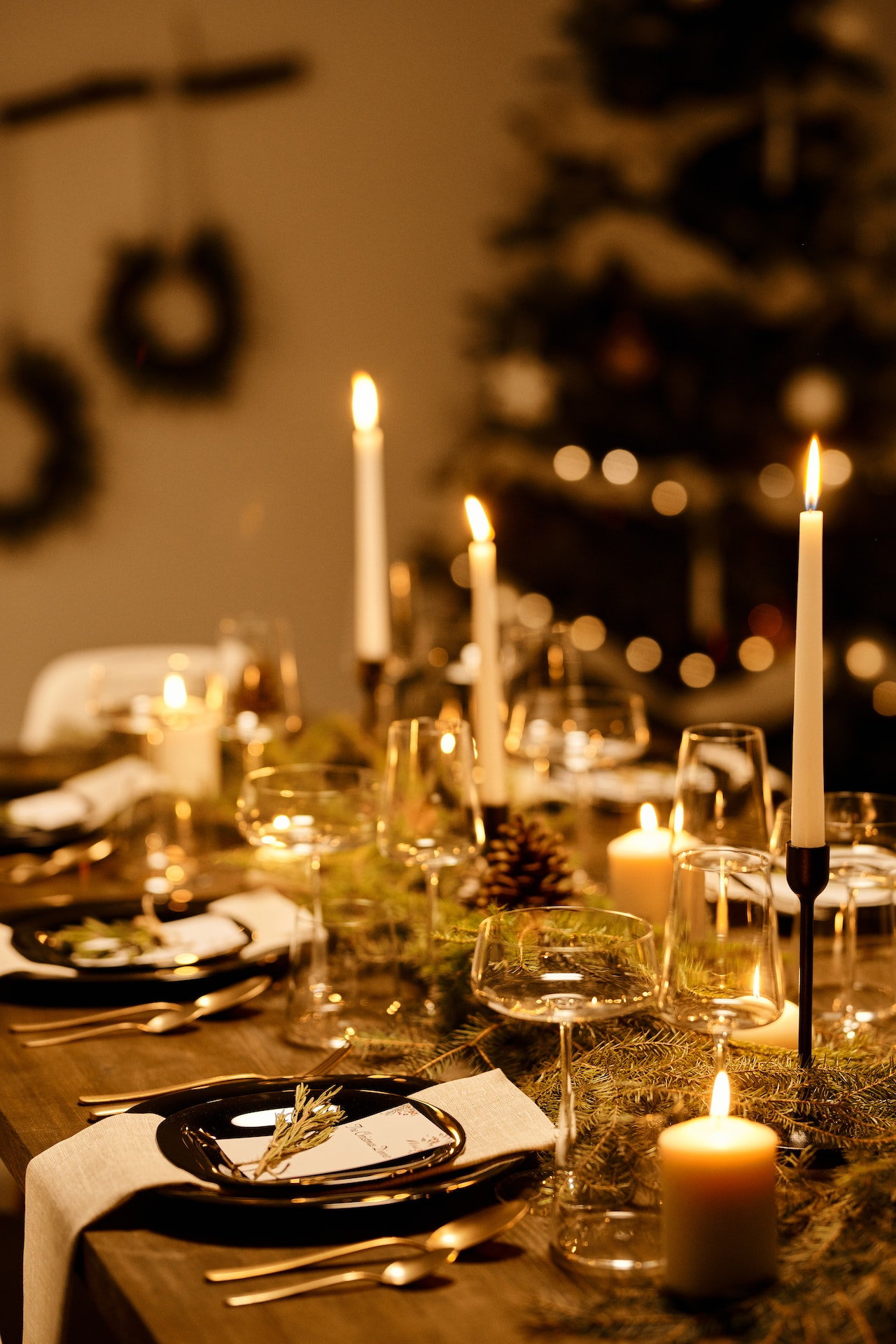 Christmas dinner in 2022
In more recent times, Christmas lunches or dinners are a way too show off your new cooking skills, or innovative recipes. And it doesn't detract from the great memories and shared moments, but can absolutely add something special.
The key to a successful Christmas party is to ration your time in the kitchen. Don't go all out on a seven course Christmas dinner menu, make what you care most to share, and let someone else supply the rest.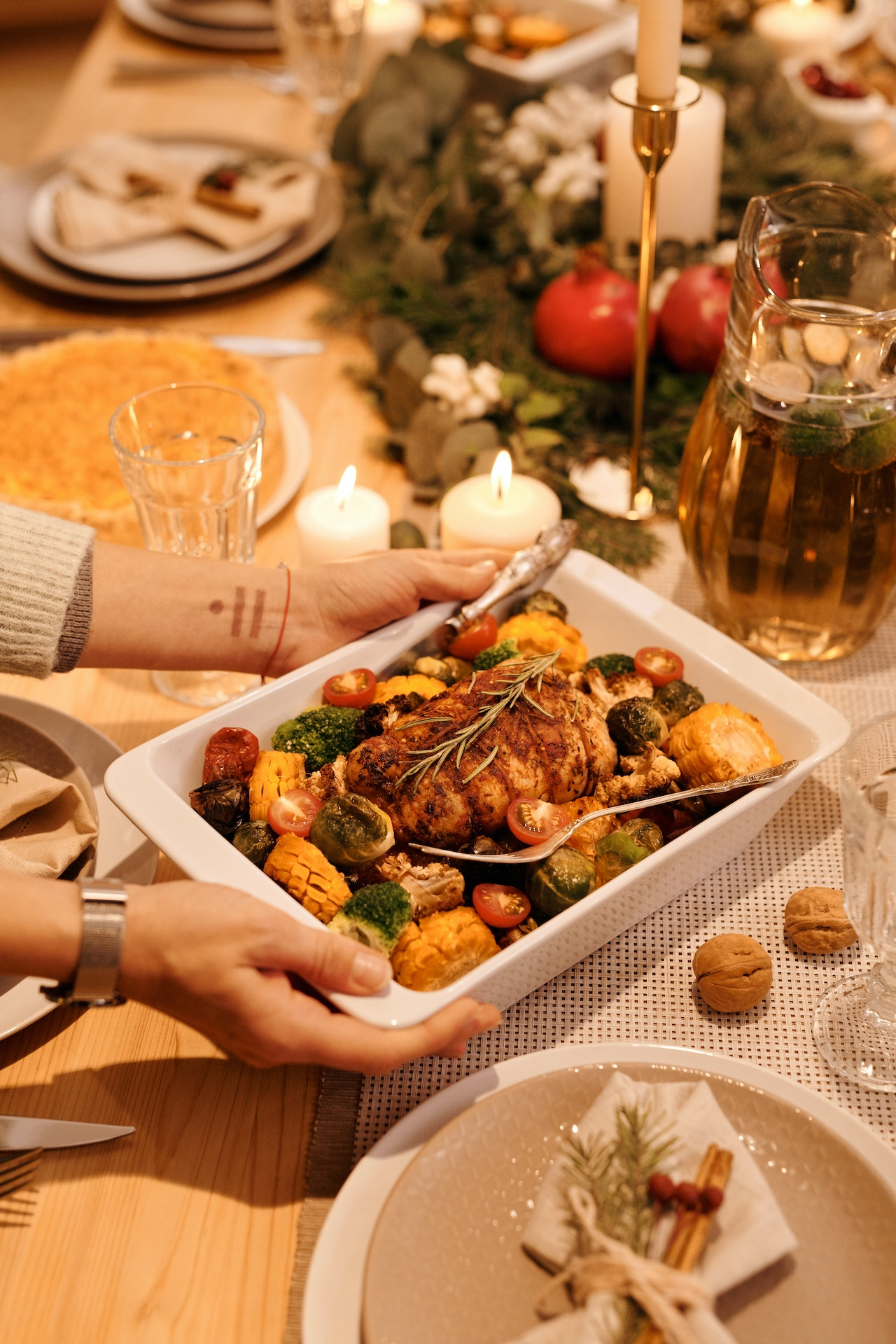 The best, new Christmas dinner ideas
So, what are the most popular new additions to the Christmas table in 2022? Let's see what's on the menu.
Scrumptious sides
With cold lunches becoming ever-more popular, zesty sides are well and truly on the menu. Balsamic salads, potatoes, plenty of red onion, with roasted garlic and some peppery rocket are a great alternative for traditional roast sweet potatoes, honeyed carrots, and mashed potatoes or brussels sprouts. Even these old classics are spruced up with fresh thyme or prepared with a fusion of other cuisines.
Serve your delectable main course with an accompanying slaw of red cabbage, ginger, lemon, and chilli - with any other favourite raw vegetables to impress your guests.
Mouth-watering mains
Smoked, roasted, charred with the skin on or off, salmon has never been more popular on the Christmas menu. Your roast beef, chicken, ham, and pork are still very welcome features on any menu, but try roast goose or duck for a more delicate centrepiece.
While Indian, Asian, or South American cuisines may not feel like a festive favourite to some, fusion of Australian with other foods are becoming ever more popular, and a little fancy.
Daring desserts
Far be it for us to prevent your Auntie from making her Christmas pavlova; the holidays are a time for sharing after all. But put the Christmas cookies away to make room for some new, tasty dessert ideas.
Try a hummingbird cake; an American favourite made with banana, cinnamon, walnut, pineapple, and plenty of butter and cream cheese. Or for a European touch that everyone will love, try hand made Portuguese tarts or sticky date pudding. Served with heavy cream, or a coconut milk cream, they're a crowd pleaser.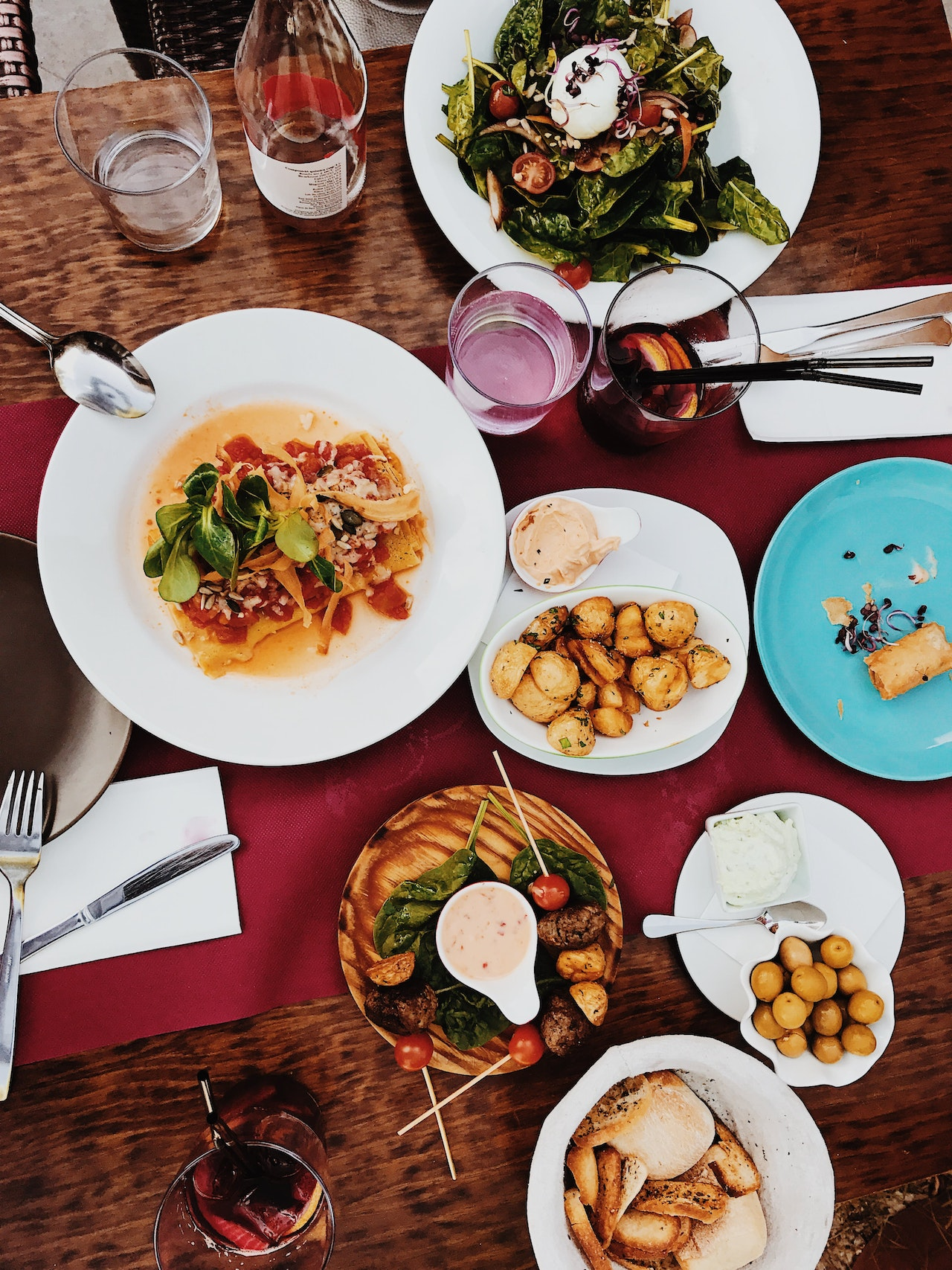 Hot dinner ideas
The long-tabled Christmas lunch is excellent for families with many children to keep entertained on a hot day, but a Christmas dinner lends itself to an atmosphere for cheer and merriment. Small portions of several unique dishes can introduce a catered sensation that sparks conversation and encourages your guests to let loose a little.
For your hot dinner, try small, portioned pork belly with the crackling salty and crunchy. Apple sauce and a well-aged shiraz will turn any pork-based meal into a festive feast.
Instead of your usual go-to roast beef or lamb, try lamb racks, glazed with a sweet sauce, or a beef wellington served with mashed potatoes and horseradish. Your guests will be delighted and most impressed!
Cold Christmas lunches
In Australia, we're fortunate to celebrate our Christmas holiday during the warm months of the year, which means cold lunches are very well received.
Unique salads with zucchini, kale, avocado, and fennel, along with zesty dressings, and tart fruits work well with the warm weather. Light, white wines and sippable liqueurs pair well with white meats and healthy, vitamin rich meals.
Serve your roast chicken and roast ham cold, with delicious sweet sauces, butter carrots, sweet potato dressed in olive oil, or glazed puff pastry treats. Just be sure there's plenty to choose from, so there's leftovers for dinner; no one will feel like cooking in the evening.
Christmas dinner recipes that will impress your guests
For a modern Christmas dinner, pick one or two challenging recipes to really knock out of the park. Spend a little longer, and add a little extra love into your two meals of choice, and let Délidoor handle the rest.
With ready-made meals prepared by professional chefs, we're the food delivery service that you will feel proud serving to your guests. With a little extra time away from the kitchen, you can have your pudding and eat it too this Christmas.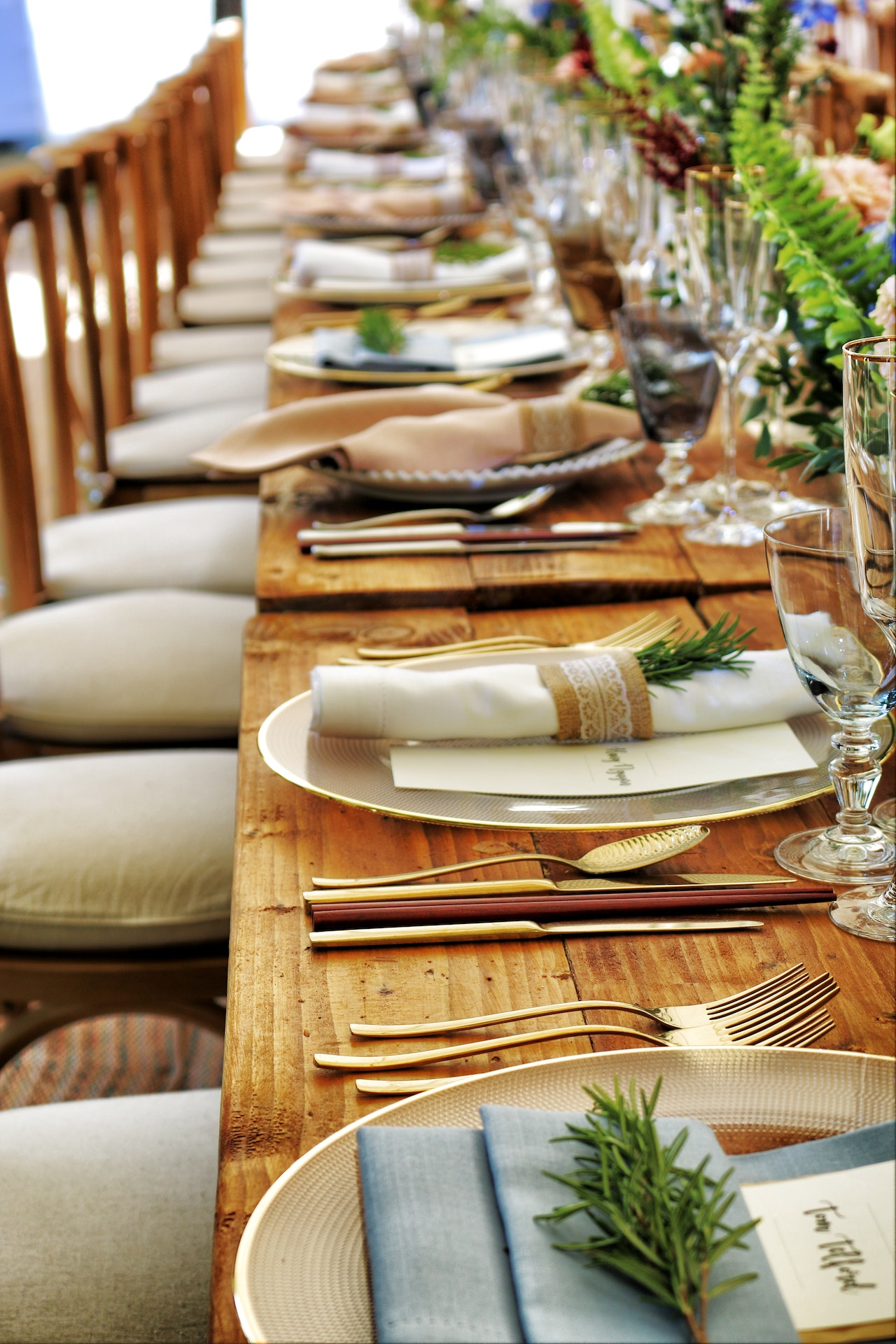 How to plan for Christmas dinner
If you love these Christmas dinner ideas but are unsure where to start with your own menu, enjoy these handy tips on conquering Christmas lunch or dinner without the usual stress.
The Planning Stage
Christmas can be stressful for some, especially if you aren't a master in the kitchen, happy to stuff your own turkey or cook for ten people. Luckily, turkeys are not compulsory, nor are they popular anymore. There are plenty of recipes that can be pre-made or outsourced.
The first step is finding a recipe that catches your eye and listing the ingredients. Put all the ingredients on a shopping list and cross-check it to ensure you don't forget anything; there's nothing more stressful than last-minute shopping trips!
Plan your menu ahead of time, and select recipes that can be prepared the day prior so you aren't watching four pots on the day. Order side dishes from a meal-delivery service to further lighten the load.
Keep in mind people's allergies, intolerances, and dislikes, and prepare a menu with a good range of ingredients. A wide variety of foods will produce a Christmas feast that is easy to love so that everyone will be happy.
Shopping
Start shopping for your food, decorations, cutlery, and beverages while you begin shopping for presents. Including the right decorations will turn your cosy home into a festive place, encouraging people to get into the Christmas spirit.
For a larger-than-usual crowd, disposable cutlery and paper plates can make tidying up after a dinner party a breeze!
Start Christmas Eve
Christmas Eve is an excellent time to start meal prepping, cutting vegetables, and marinating meat. Some recipes can be pre-cooked and simply warmed up on Christmas day. Any made-to-deliver meals can be removed from the freezer to defrost and prepare for a perfect Christmas dinner.
Write an itinerary for the remainder of the work to reduce the day's stress. Recruit a helper or two to make your preparations even easier; just don't let them get in the way!
Christmas Morning
Follow your plan and cook your entrées, sides, mains, and desserts. Let your handy recruits handle a task or two, and keep the bubbles flowing.
With the proper preparation, Christmas dinner should be an easy, stress-free affair, so you can celebrate the holidays and get into as many familial arguments as you can manage!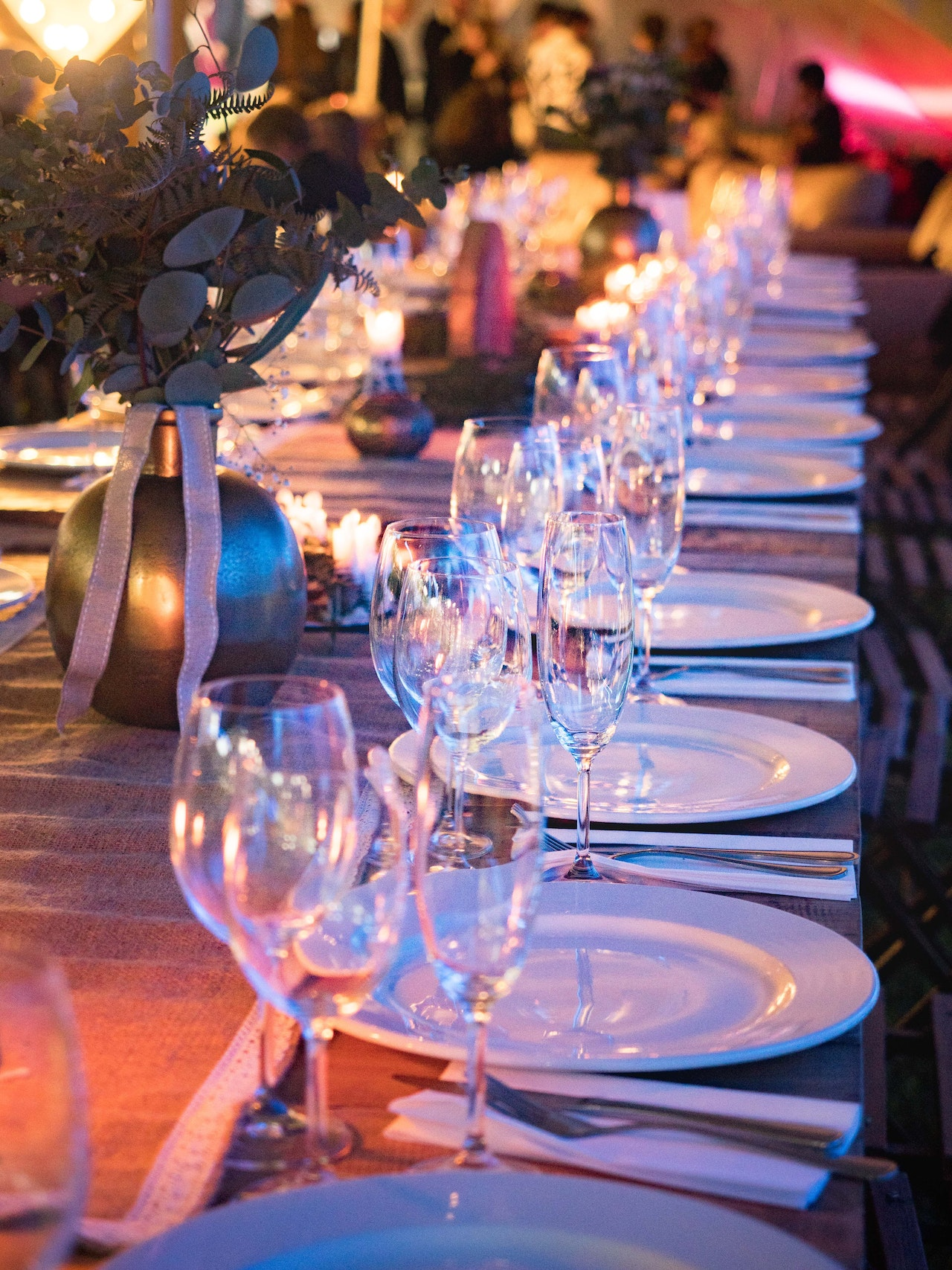 Enjoy!
The most important part of Christmas is to enjoy the day. Enjoy the gift-giving, the Christmas lights and the time with friends and family. Christmas is all about having fun and reminiscing on the year that has been. Your dinner doesn't have to be perfect to be memorable; the classic potatoes and turkey are enough to make Christmas special.
Focus less on impressing your guests with your own cooking, and just try to enjoy the presence of your beloved friends and family.
Merry Christmas!