Want a Tasty, Light and Easy Meal? Try a Salad.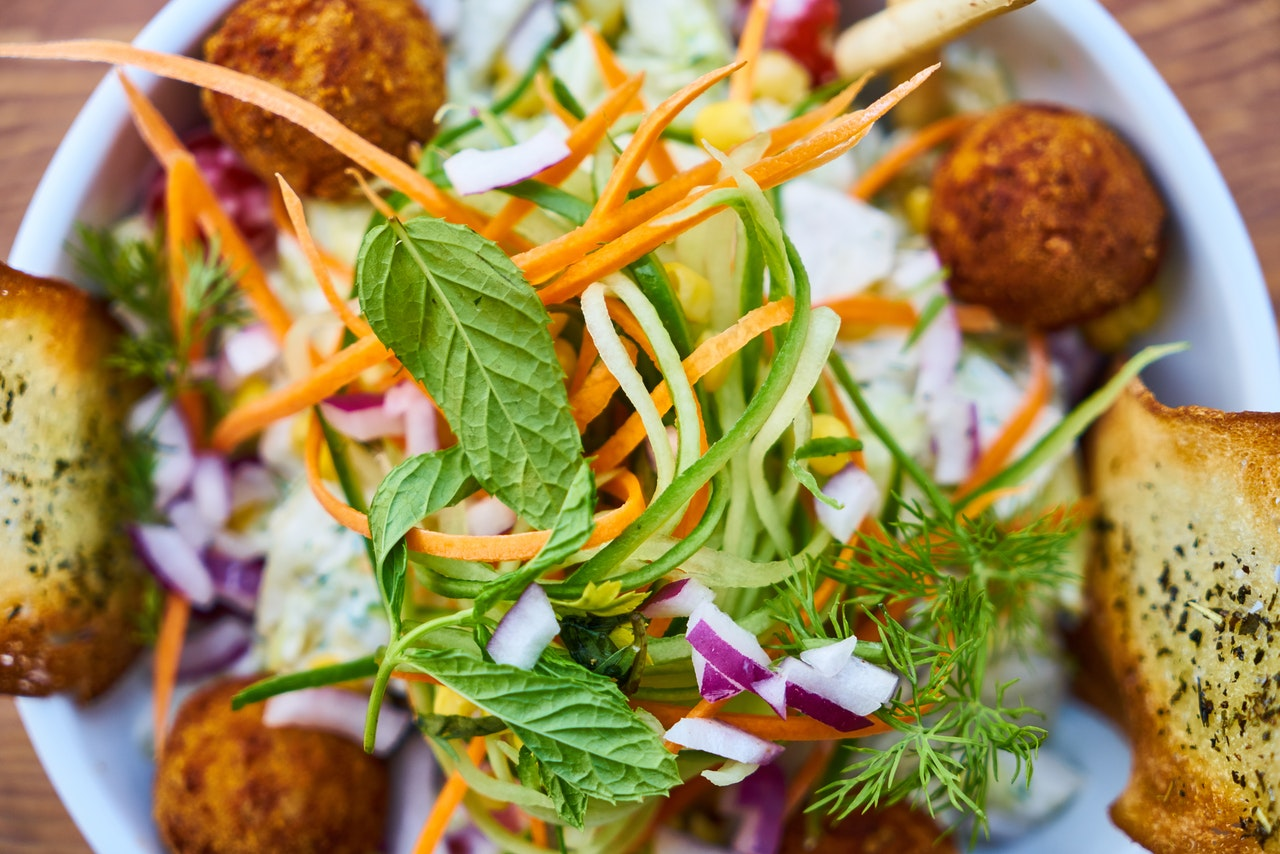 Does it feel like life is whizzing past at the speed of light with barely a chance to breathe? How can you eat healthily when you can barely make time for cooking?
Eating a healthy dinner and lunch is the key to making the most out of your day. Keeping up with everything else can quickly leave your dinner preparation time by the wayside. So what can you do to ensure your body has the fuel it needs to stay at its best?
Traditional meal plans can take up time that you just do not have, so why not take a break every now and then. For fast, easy, enjoyable lunch or dinner ideas, a delicious salad packed full of healthy vegetables balanced with leafy greens and protein is a great option.
A well-made salad has the versatility to provide all the nutrients you need in your diet, or use a simple salad recipe to supplement a warm, heavy meal.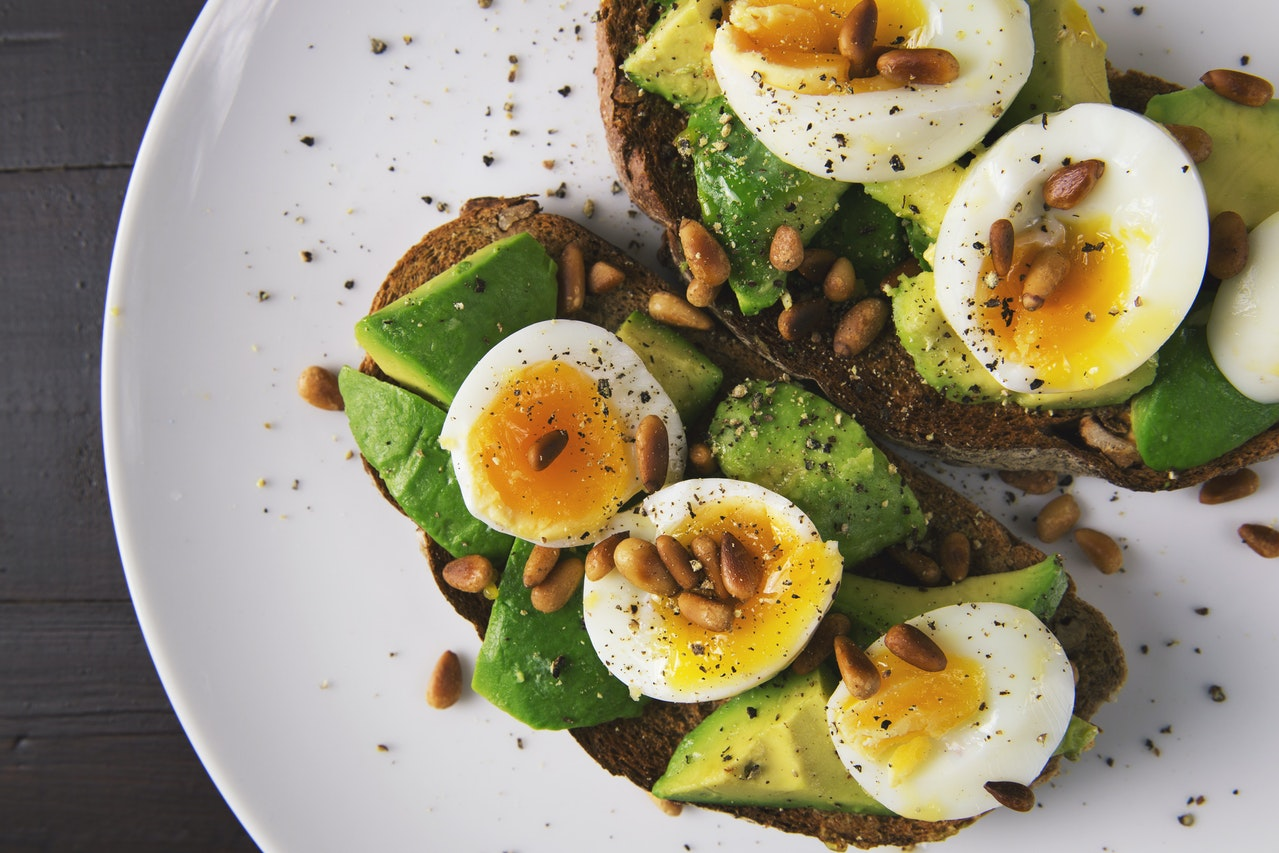 When should I choose a salad?
When full, hot dinners start to feel too heavy or time-consuming, it might be time to take a break. A salad is perfect for any season, crisp and cold in the summer or filling and warm in the winter. With a salad for every occasion, recipes can be as easy or as complicated as you like.
Maybe you are starting to watch your waistline as you anticipate the warmer weather of the summer season. In that case, there is no better option than a healthy side of salad for your filling, energy-packed dinner ideas. It is a great way to supplement your diet with essential nutrients using leafy greens like spinach, delicious sweet potatoes, protein-rich grilled chicken, or oil-rich fruits like avocado.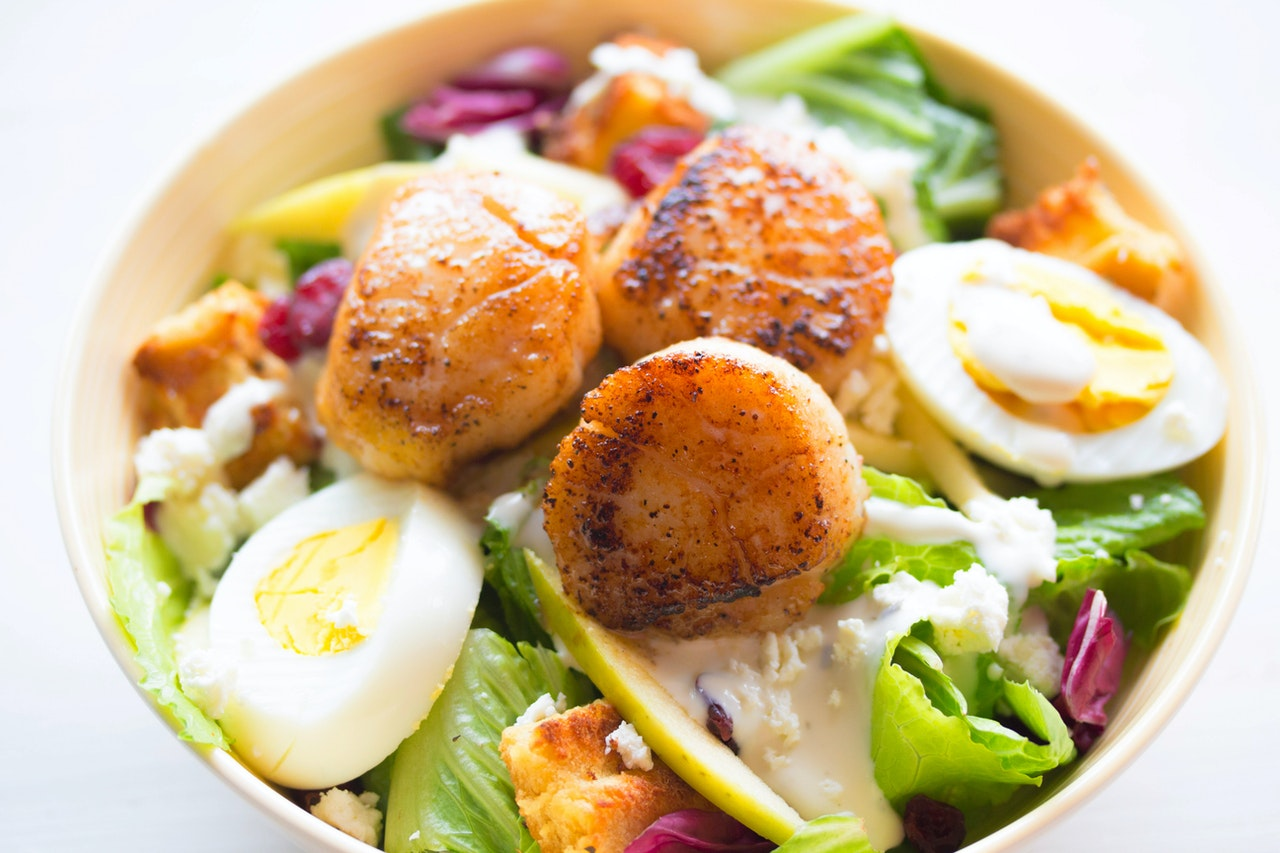 Pack your salad full of protein
Just because you are eating salad tonight, that should not mean you need to go without great proteins and carbs. Egg, beans, and chicken are great additions to any salad to give you the protein that you need.
For a warm salad, lentils, rice, or couscous make a great recipe starter for a filling, energy-packed, light dinner.
And to do your part to minimise food wastage, put the leftovers in the fridge and take them to work with you for a great lunch the following day, or put them in the freezer to have as a healthy, tasty meal or side another time.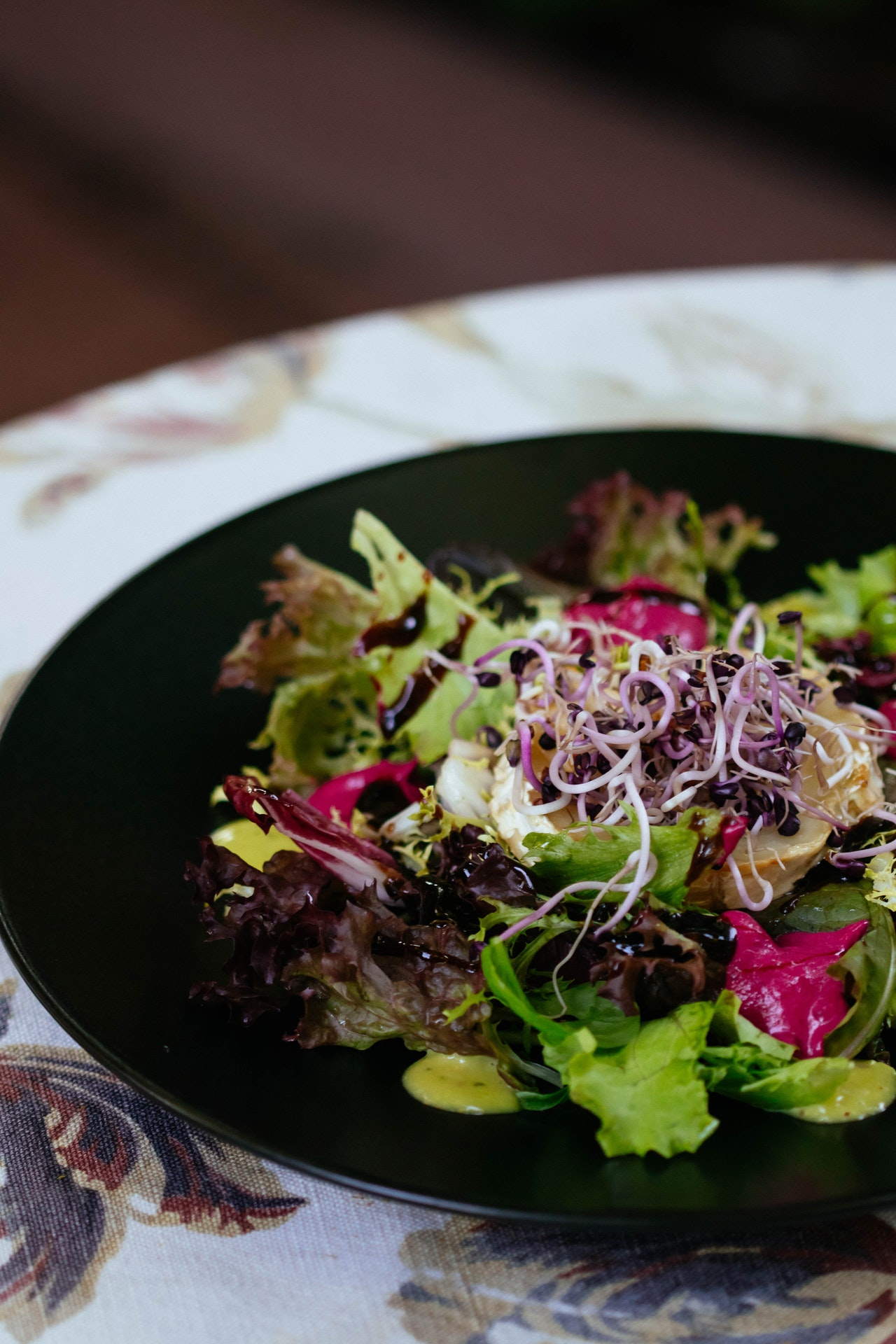 Salads make light and easy meals for dinner
How can you make a tasty, light dinner out of a simple salad? It is easy with a little bit of pre-planning.
Try baking some veggies in the oven and letting them cool in the fridge. If you are short on time, save some from a previous dinner. Roasted sweet potatoes, corn, broccoli, tomato, parsnip, and Yukon Gold potatoes cooked in the oven with rosemary and salt will save you from craving unhealthy snacks in the evening. Mix some rocket, spinach, and kale with a little balsamic sauce, and you have a great balanced salad.
When you are looking for great dinner ideas that you can put together on short notice, a fridge full of vegetables with a few pantry staples and a couple of eggs will make a delicious salad the whole family loves.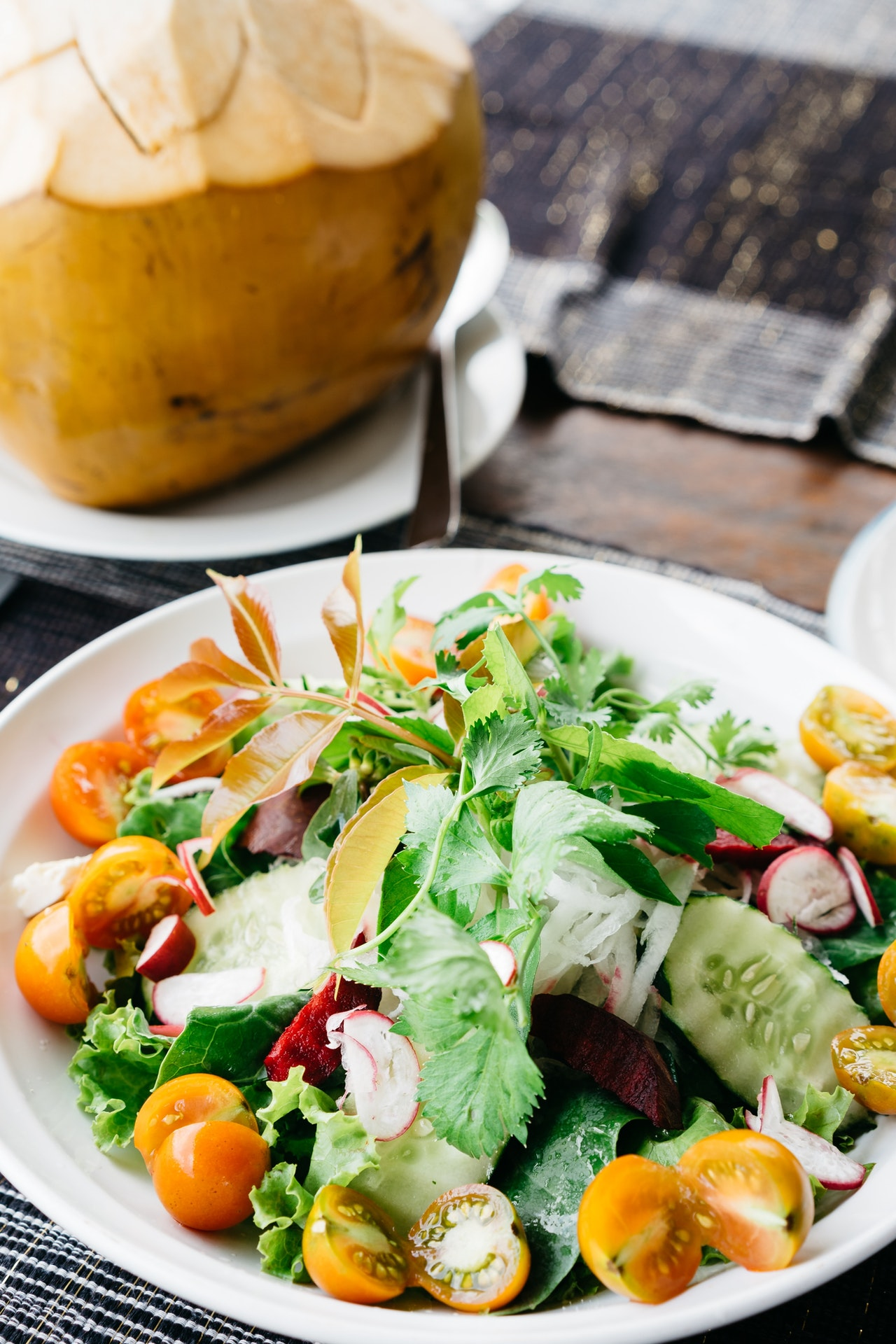 Put pizza and tacos back on the menu.
Any unhealthy recipe that you save for a cheat night can make its way back onto the weekly menu with one small change - add a side of salad.
Corn, avocado, and spinach with some crispy iceberg lettuce on the side of your favourite cheat meal can turn unhealthy dinner ideas into a crowd pleaser.
Balance your diet with a great side
The versatility that you get with a salad makes it the perfect offsider to be served with any light dinner ideas you have. Planning a carb-heavy pizza for dinner? Try a light, leafy salad with some fresh ginger and lemon to round it out. Maybe you are having beef sausages or a stir fry? A healthy salad served with rice, and roasted sweet potato will provide the carbohydrates you need to balance the salty soy sauce.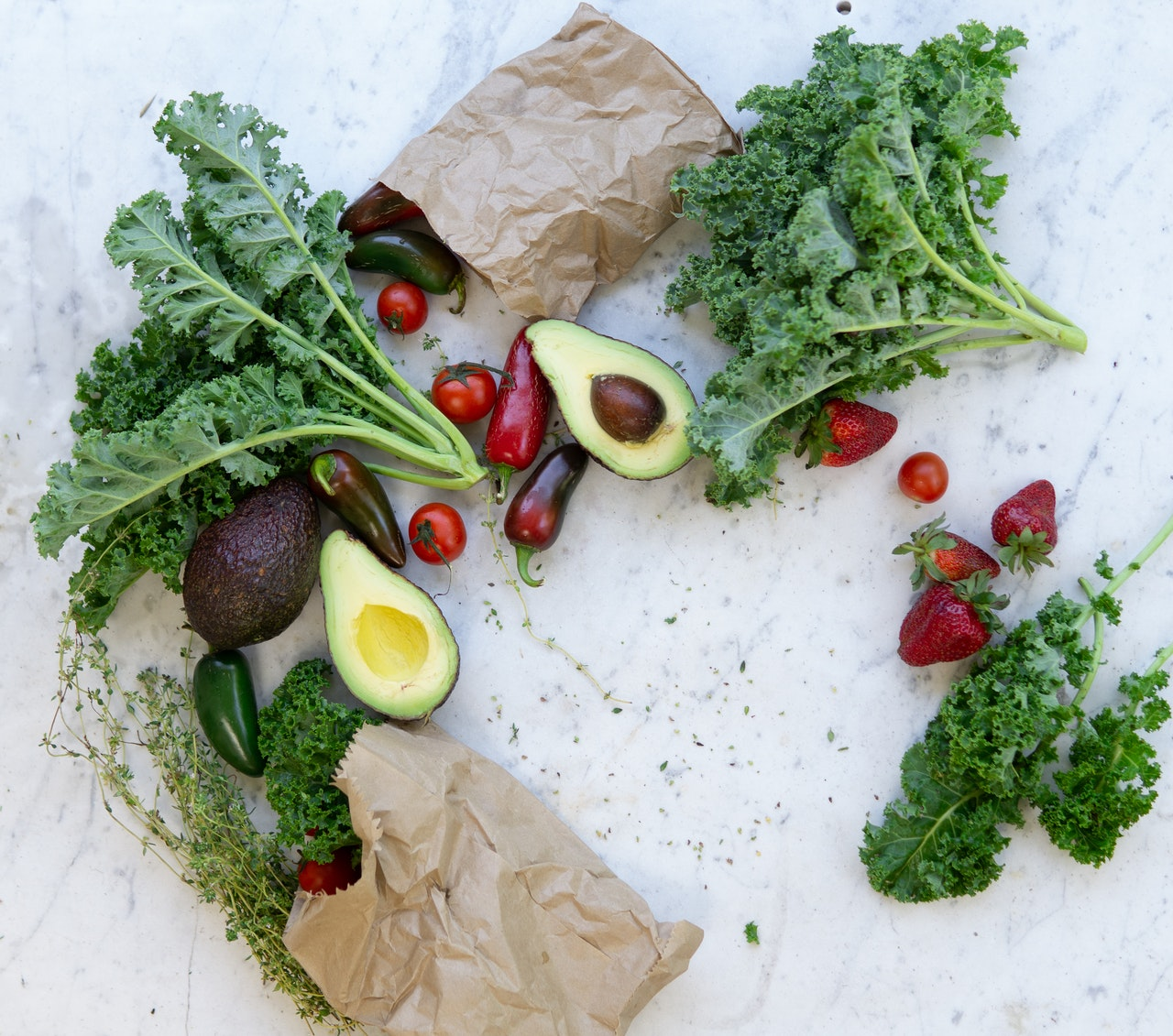 The basics of any salad
So, you have salad on the menu; what do you need to build one from scratch?
A filling base
One thing that all salads share is a strong base to tie it all together. Typically you would think of a crunchy cos or iceberg lettuce, but brown rice, oven-baked potato, or even brown lentils or couscous can be the start of a great light dinner.
Whether you are making a tasty pasta salad with a creamy sauce, or a tasty, light Mediterranean salad with herbs, lime, and feta, a strong base is the right place to start.
Great diverse nutrition
The next step is picking the right ingredients that taste great together, and also provide a great range of nutrition. Any kind of roast veggies, either cooked fresh in the oven, or as leftovers from the previous night, will add loads of great flavours while adding a great range of vitamins and minerals to your diet. Think broccoli, potatoes, and garlic.
If your salad is a light dinner, then it is important to include a good source of protein too. Try egg, chicken, beef, beans, or tofu and tempeh for the vegetarians. A good source of protein gives you the energy to be in top form and also tastes great.
A tasty dressing
Finally, the perfect finishing touch to any salad is a dressing to tie it all together. A salad dressing brings the flavour out of your ingredients and makes it oh-so-moreish.
You have the classics like Italian, Caesar, and balsamic, but try a soy sauce-based dressing for a salty hit. You can even use cheeses like parmesan or feta to add a fun element.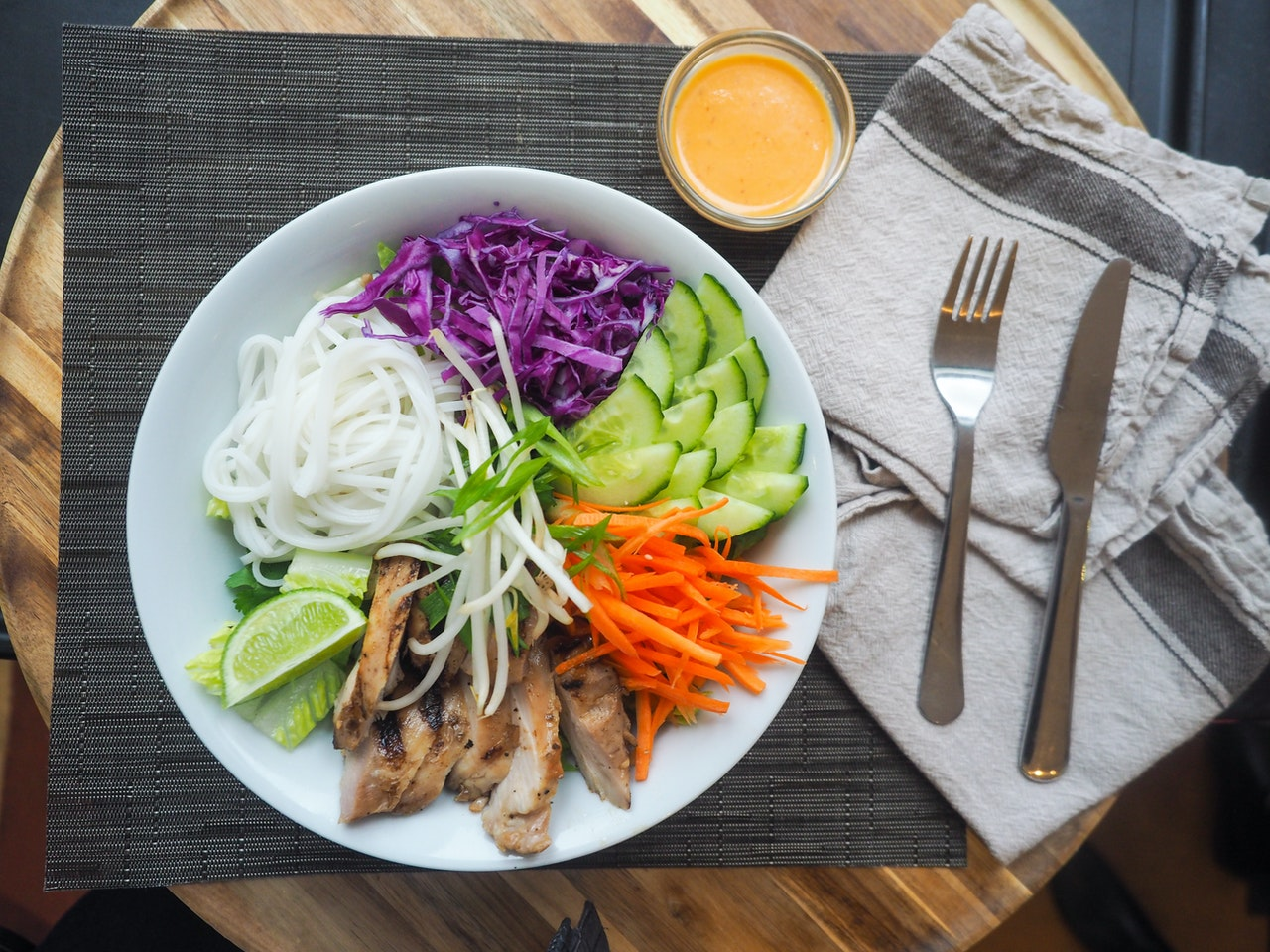 Great salad ideas to mix it up
The biggest strength of using a salad for light dinner ideas, or a healthy side, is versatility. If you are the kind of person who loves to experiment in the kitchen, then we have plenty of great ideas to mix up your salad.
Turn your salad into lettuce wraps
When your salad ideas start feeling stale, spice them up with some tasty lettuce wraps. Simply wrap all the ingredients that you would normally have loose in your bowl up into leaves of lettuce, and you have an easy, light dinner.
You can even mix them up with some chicken cooked in Mexican spices and brown rice to make a healthy alternative to a burrito or tacos.
Fruit salad with a twist
It is a great way to get your two fruit and five veggies for the day, and it is not the healthy dessert that we know and love. Try adding some orange, apple, pineapple, berries or even watermelon to your favourite salad to get a burst of natural sugar.
Top your Mexican salad with corn chips
Texture is a great way to spice up a traditional meal, and crunchy, crispy corn chips add some great texture. If you are short of corn chips, pull those taco shells that you never got around to using out of the pantry and crush them onto your salad.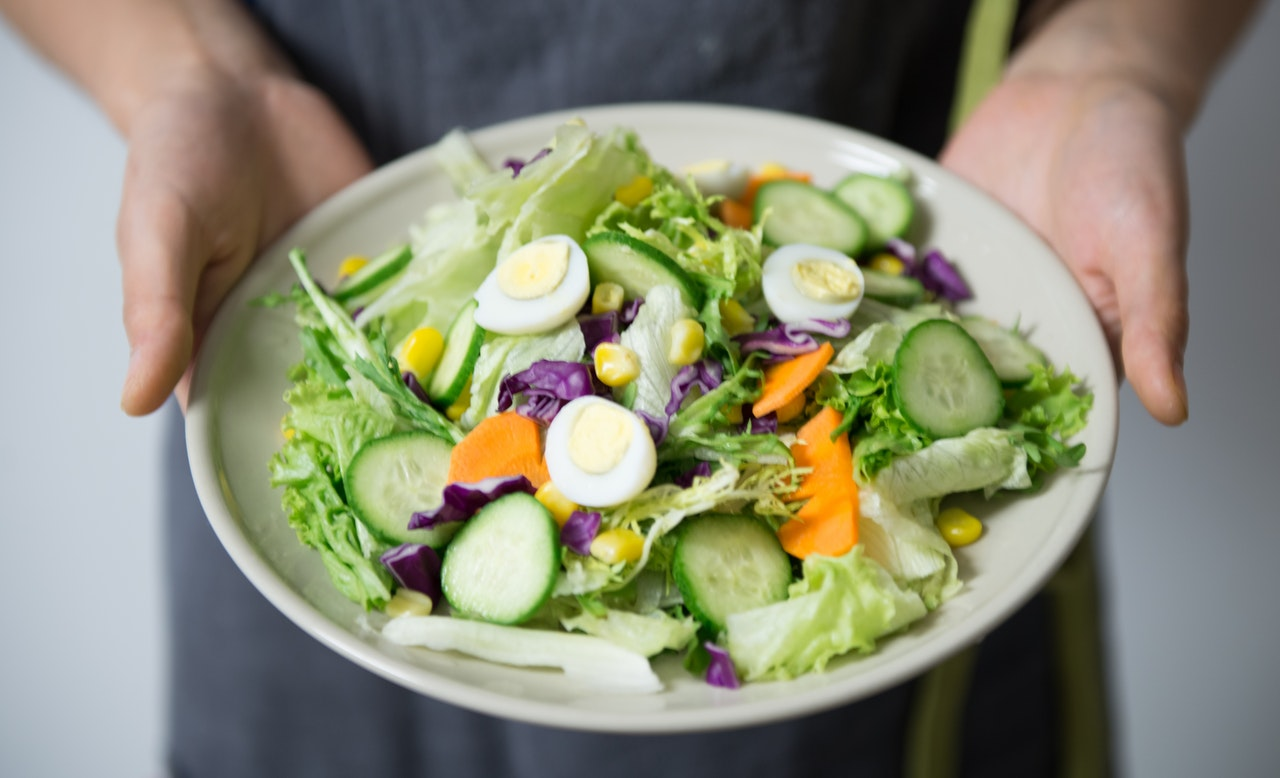 Delicious recipes
Are you ready to make some great tasty salads for lunch or light dinner?
What better way to get some inspiration to make your own salad recipes than to see some great classic and modern salad ideas?
Moroccan couscous salad makes a perfect light meal. Mixed with roasted vegetables, dried fruits and almonds, it will be great for a meal on the go, or as a side to some tasty Argentinian Chimichurri Marinated Chicken or Rosemary and Garlic Marinated Lamb Rump.
Spicy quinoa salad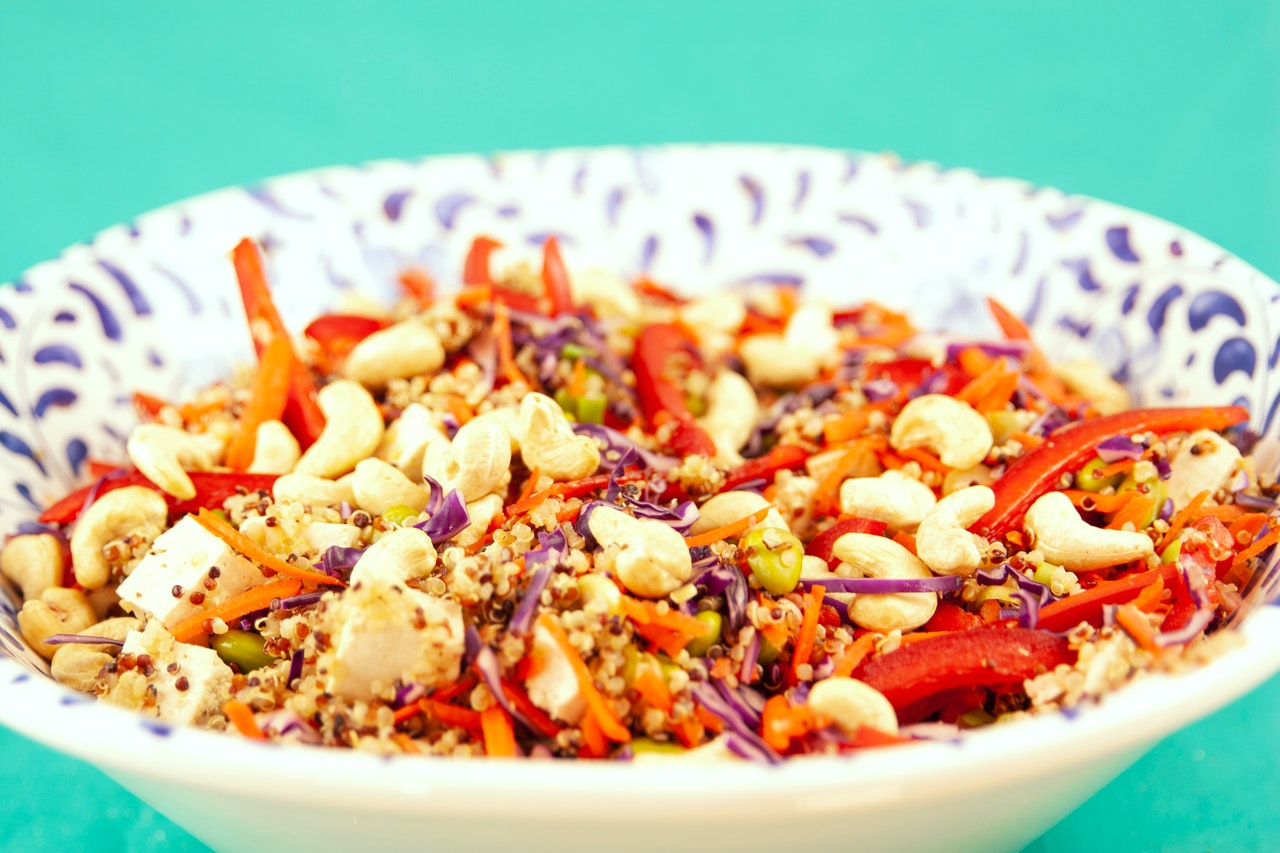 Quinoa is a fantastic salad base. It is healthy, gluten-free, has a great texture, and is full of energy. Elevate it with some herbs and spices, add some tomato, capsicum, or red onion and maybe some cashews too.
Kale salad with tahini dressing
Try lightly toasting your kale in the oven or on a frying pan on medium heat to bring out the great flavour and texture that kale offers. A tahini dressing blended with olive oil, coriander, and salt, plus some orange chunks mixed in, will make for some great light dinner ideas.
Lime and kidney bean salad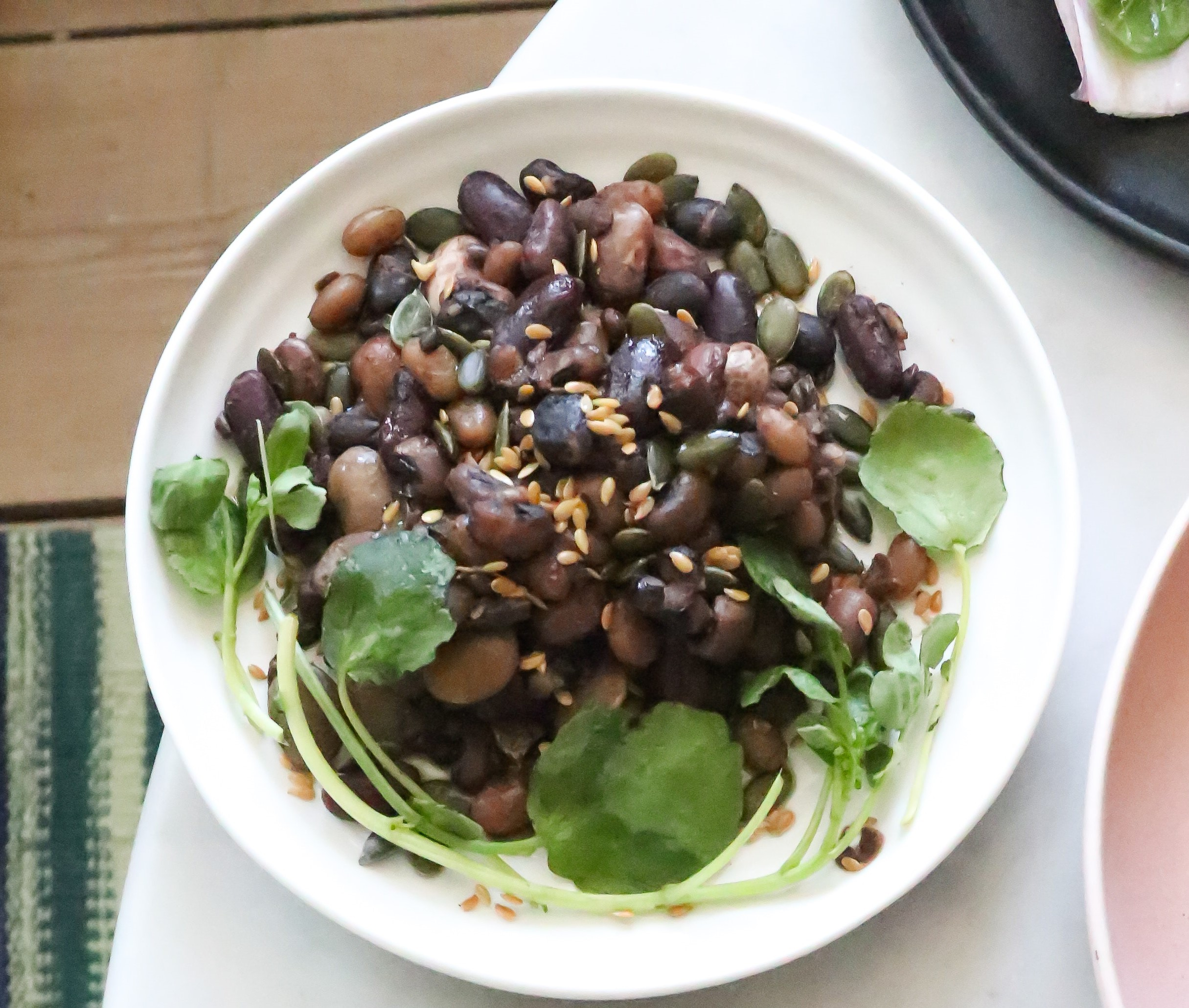 For a protein-rich hit, try kidney beans with some Mexican spices, green onions, garlic, and lime juice. Or, trade out the kidney beans for black beans for a real Mexican hit, or maybe try chickpeas as a tasty alternative.
Wild rice and pomegranate salad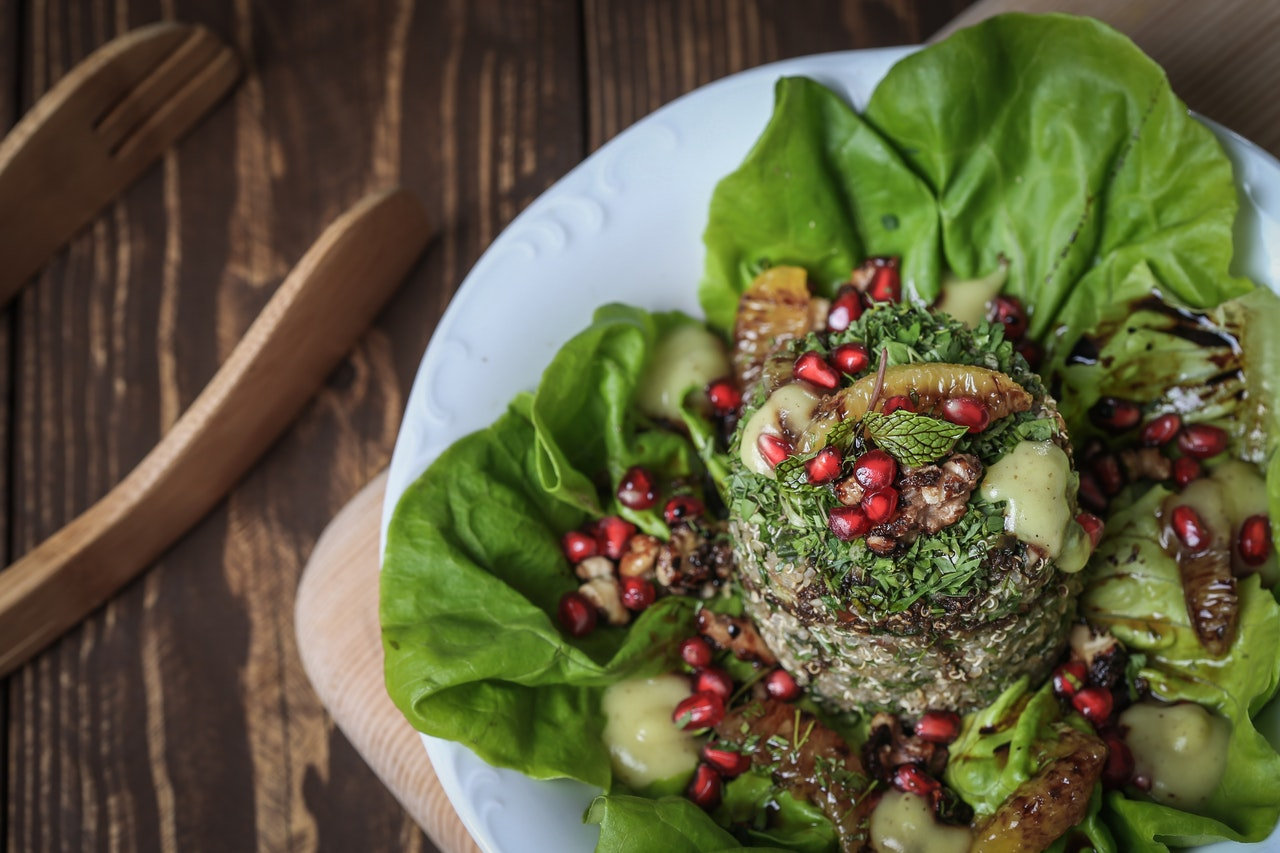 For a healthy, rice-based dish, try wild rice. Add your favourite roast veggies, some rocket, and some pomegranate to bring it to life.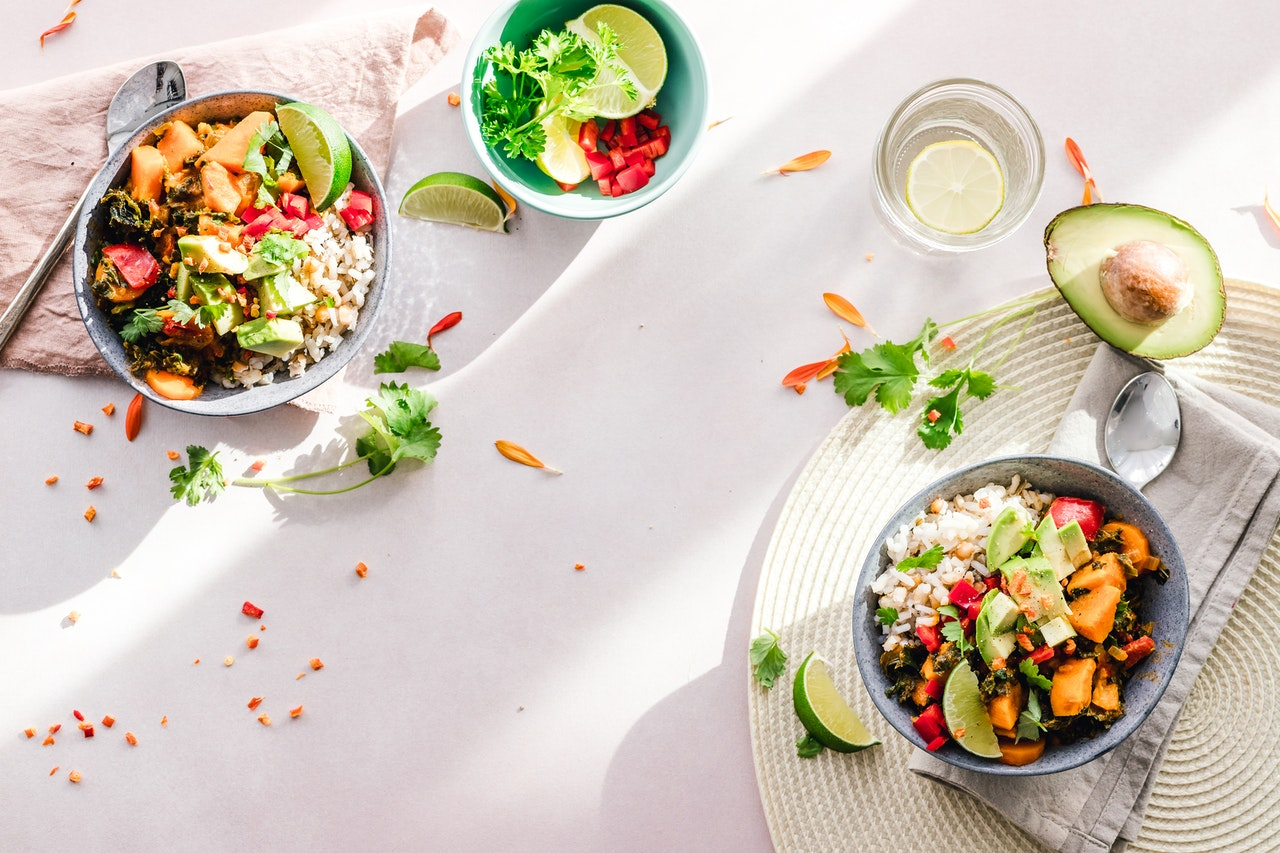 Salad: The perfect side
Great cold or warm salads can make for some great dinner ideas in a pinch, but they work best as a side for a hearty meal for the whole family. Consider making the perfect salad to accompany your Bush Tucker Quandong Ratatouille or Homemade Chicken Schnitzel.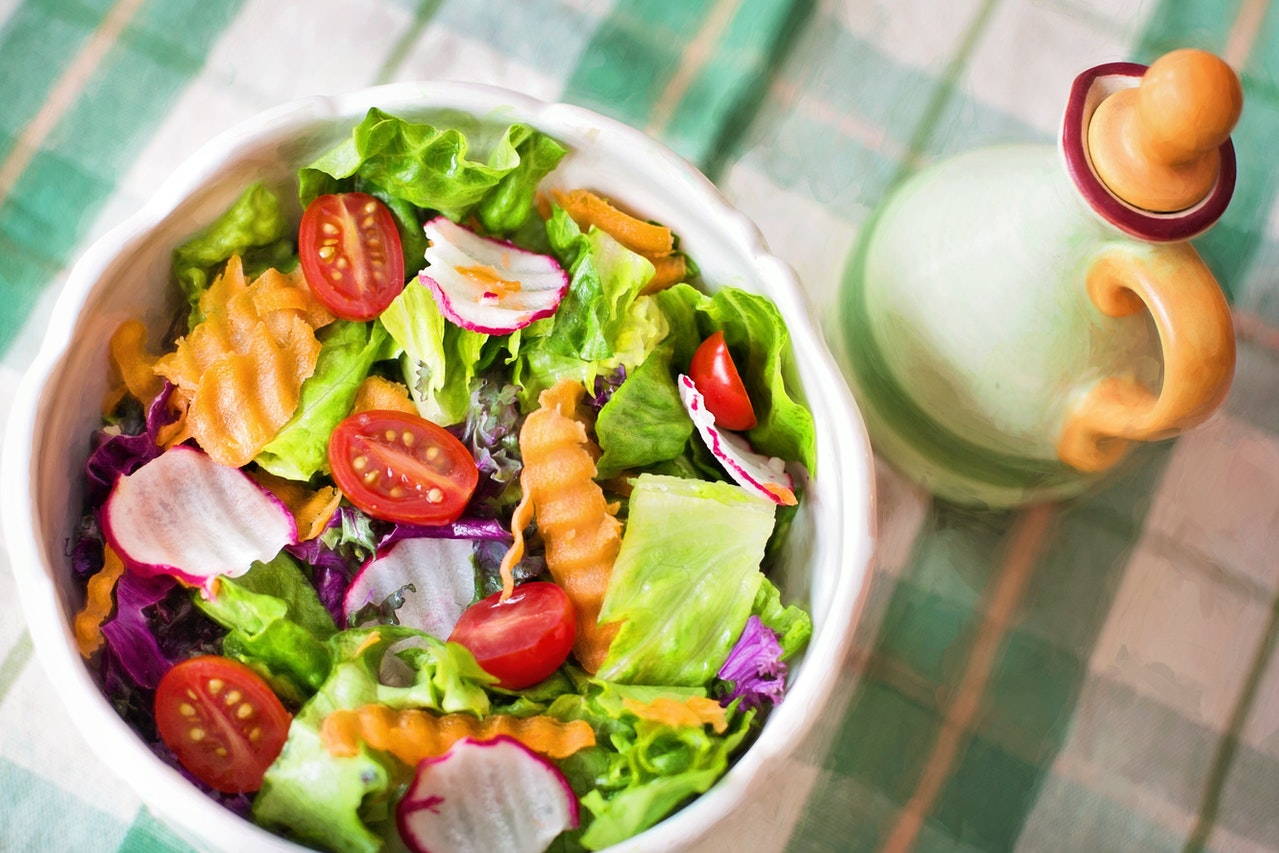 We can make life simpler
Thinking it might be simpler to have us take care of your meals? At Delidoor, we offer over one hundred different meals for any occasion. And our tasty dinner ideas will keep your meal plan fresh.
We believe in homemade cooking, which is packed full of fresh, nutritional ingredients and delicious flavours. The kind of meals you are happy to share with your family and friends.
Even if you only have one meal per week, that means one less dinner that you need to worry about preparing and cooking. So why not give yourself a day off, and let us provide your family meal.
But best of all, our meals are delivered to you frozen, which is the best way to ensure that you get the most nutrition and the best flavour.
At Délidoor, we love frozen food
When we launched Délidoor, we spent time and money researching the frozen food market. We discovered that frozen food can be high quality, tremendously tasty and beneficial for our bodies, our lives, and the environment.
Prepared by professional chefs with love, delivered directly to your doorstep with care, and with meal options to satisfy every dietary requirement and even the fussiest of eaters, you can be assured that Délidoor's dinner ideas will have the nutrition your body needs to make the most out of each day.